American supermodel and designer Emily Ratajkowski shared new photos reproducing Sandro Botticelli's The Birth Of Venus. She posted the photos on her Instagram stories.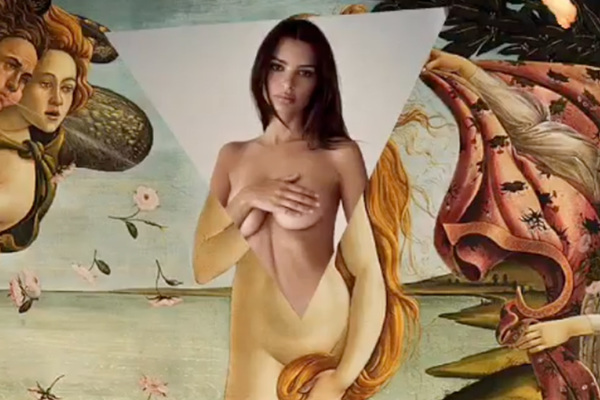 Ratajkowski poses naked, covering her breast as the ancient goddess Venus.
The author of the collage is the administrator of the @radioshead account, which regularly posts similar works with celebrity faces.
Emily Ratajkowski often shares hot photos with her followers. The model, 28, earlier posted a new photo and it was not clear whether she was naked or not.
Follow NEWS.am STYLE on Facebook, Twitter and Instagram