Cindy Crawford's son Presley Gerber has trolled fans with cheek tattoo filter after recently getting ink permanently marked under his eye.
"It was a filter lol damn...," he began his Instagram Story.
View this post on Instagram
"Chill I'm grateful," he added. "If I wanted to I could be posting money n s--t but I don't so STFU please or imma delete my gram it stressful."
By the way, Presley's fans have slammed his first tattoo.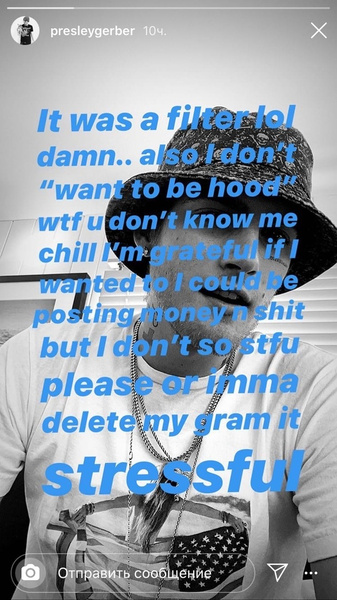 "Most and a lot of people can get a face lifts, change genders, lip injections, etc and it's offensive to say anything in today's day in age but I get a little face tattoo and now people love to hate me.. Hmmmm?" he wrote in response.
Photo: Elle girl
Follow NEWS.am STYLE on Facebook, Twitter and Instagram