Kanye West is continuing his presidential run by photoshopping his face onto Mount Rushmore, Metro reported.
Faces of four US presidents – George Washington, Thomas Jefferson, Abraham Lincoln, and Theodore Roosevelt – were carved onto the side of the mountain...and the rapper added himself alongside them.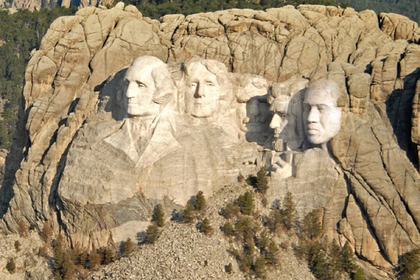 Kanye West announced his presidential run earlier this month. "We must now realize the promise of America by trusting God, unifying our vision and building our future," West tweeted.
"I am running for president of the United States! #2020VISION," he added.
Follow NEWS.am STYLE on Facebook, Twitter and Instagram