HBO Max will air a special episode of the 1990s and early 2000s cult series 'Friends' on May 27, with guest stars Lady Gaga, Justin Bieber, David Beckham, Kit Harington, Reese Witherspoon, Cara Delevingne, Pakistani activist Malala Yousafzai, the Korean BTS pop group and others, but no Black guest stars.
The reunion show has been slammed by fans for lack of diversity among guest stars. The series also won't star the only African American actress of the series Aisha Tyler, who played Ross's girlfriend Charlie Wheeler.
One person tweeted: "Ah yes. FRIENDS. After convincing us that NYC has no Black or Brown people in it for 9 seasons, they issue a reunion with 25 celebs and somehow evade finding a single Black person."
Someone else tweeted: "Friends has faced decades of criticism for being unrealistically white in the middle of New York. Then they plan a reunion with 0 Black guest stars. Okay."
Another person wrote: "The premise of the Friends reunion episode will be: the Friends still don't know any Black people."
The director and producer of the show is Ben Winston, who is also the executive producer of The Late Late Show hosted by James Corden and aired on CBS.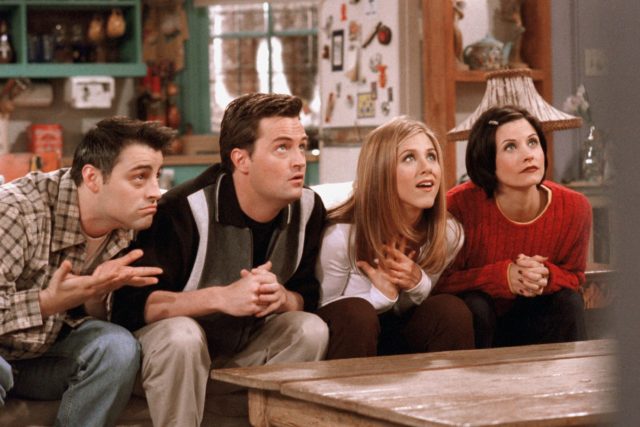 This isn't the first time the lack of diversity in the 'Friends' series has sparked discussions. Asked if the lineup would be different if the series was produced today, actress Lisa Kudrow, who plays Phoebe Buffay on the show, told The Sunday Times last year that there definitely won't be all white people on the show." David Schwimmer said he knew very well about the lack of diversity and would push hard for many years for Ross to date Black women on the show.
Follow NEWS.am STYLE on Facebook, Twitter and Instagram