20:11
17 May, 2019
Bella Hadid shared kiss with the fictional CGI 'influencer' Lil MIquela in a brand-new video ad for Calvin Klein, Daily Mail reported.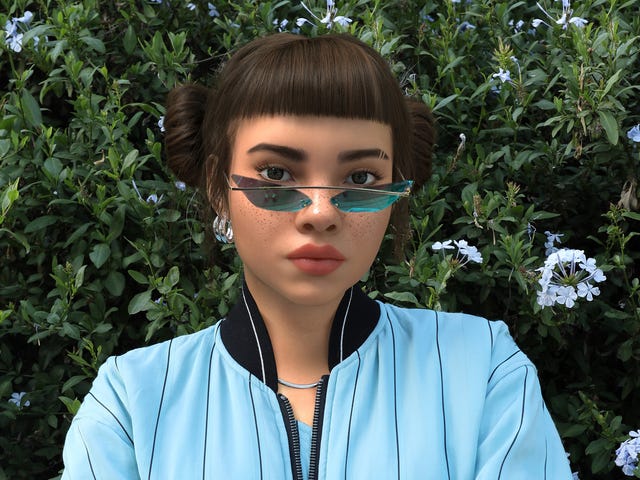 Lil not only collaborates with many fashion brands, but also leads Instagram with one and a half million followers. The only difference from other stars that she does not exist in reality, as she is completely virtual.
In the ad, Bella was approached by Lil Miquela, a digital character that debuted on Instagram in 2016. Both girls wear clothes from the new collection of the brand. The model is wearing a short top and bikes, and her colleague is wearing a dark red tracksuit.
'Life is about opening doors,' said Bella's voiceover leading up to the kiss, 'creating new dreams you never knew could exist.'