Journalists found out the meaning of Duchess of Sussex Meghan Markle's new ring, which was noticed at the traditional ceremony in honor of the birthday of Queen Elizabeth II, People reported.
Prince Harry presented the ring of eternity to his wife amid their wedding anniversary. Usually they are decorated with diamonds that encircle the finger, symbolizing infinity.
Meghan isn't the first royal to sport such a ring — Prince William gave Kate an eternity ring after the birth of their first child, Prince George.
Earlier, the media has reported that the British Queen had forbidden the wife of Prince Harry Meghan Markle to wear jewelry from her collection. Elizabeth II is not satisfied with the high demands of Meghan Markle. Buckingham Palace even decided to restrict Meghan Markle's access to Elizabeth's jewels and introduced strict rules.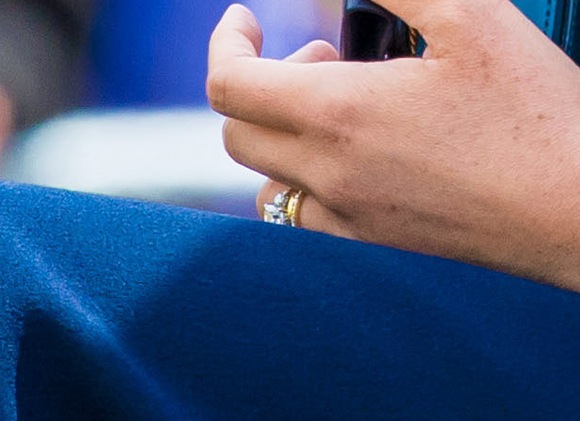 Photo-People, Getty
Follow NEWS.am STYLE on Facebook, Twitter and Instagram