Even though Kim Kardashian visits most trendy places in Hollywood, this doesn't mean she can't cook and doesn't like to eat at home.
On her Instagram Stories, the well-known American Armenian media personality spoke about her favorite Armenian dish: lavash bread with scrambled eggs.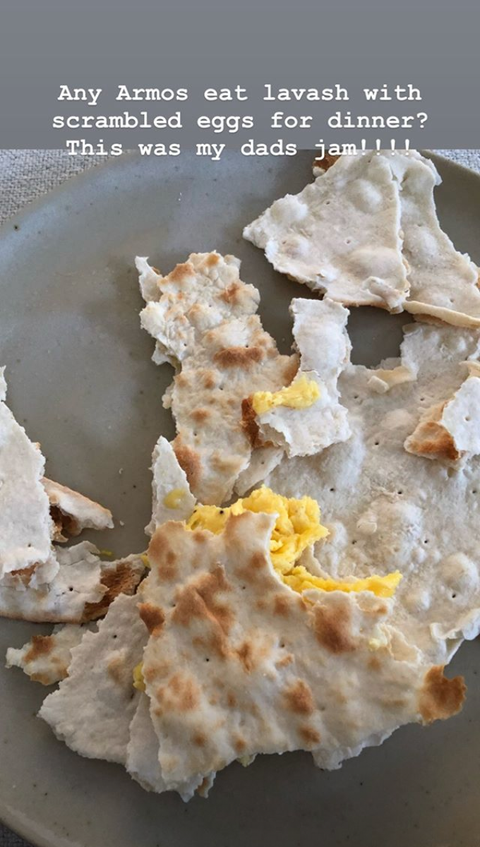 She added that this was also the favorite food of her late father, Robert Kardashian, Sr.
Follow NEWS.am STYLE on Facebook, Twitter and Instagram