The Duchess of Sussex Meghan Markle has arrived at the WellChild Awards, dedicated to children with serious illnesses, in her old clothes, Daily Mail reported.
Markle wore a dark green P.A.R.O.S.H dress for $ 590 and a $ 1,515 Sentaler camel coat for the ceremony with a Montunas bag of a tortoise shade($ 880) and brown Manolo Blahnik boats ($ 718).
The Duke and Duchess of Sussex were met by the organizers of the event. Before the ceremony, Meghan Markle and Prince Harry talked with its participants.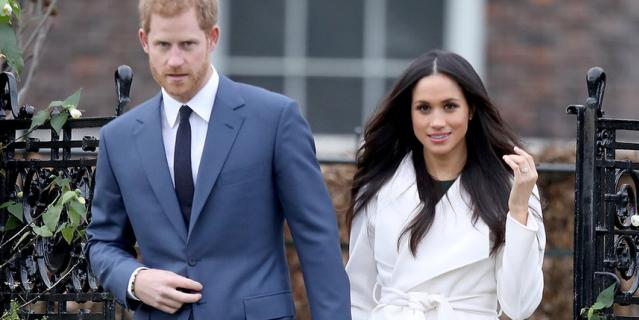 Prince Harry has been a patron of WellChild since 2007. The organization is designed to help seriously ill children and their families. Over 10,000 children and adolescents suffer from serious illnesses, and many of them need ongoing support.
The announcement of the engagement of Meghan Markle and Prince Harry took place in November 2017.
Photo: Toby Melville / Reuters, ANWAR HUSSEIN / GETTY IMAGES, GETTY IMAGES
Follow NEWS.am STYLE on Facebook, Twitter and Instagram